***
GET A GAME PLAN & ALWAYS BE READY *****
GOTO LINKS ON RIGHT SIDE OF PAGE & REGISTER
CELL PHONES FOR CODE RED ALERT SYSTEM


PLEASE REPORT POWER OUTAGES TO YOUR POWER COMPANY

---
SEVERE WEATHER UPDATE FROM US NWS LAKE CHARLES FOR WEDNESDAY
& THURSDAY:

Hazardous Weather Message

New…Strong to Severe Thunderstorms Possible Thursday Afternoon/Evening…

… Slight Risk of Excessive Rainfall Wednesday & Thursday…

SUMMARY, IMPACTS & NEW ADDITIONS:


• An extended period of showers and thunderstorms will begin Wednesday morning as precipitation spreads into
lower southeast Texas. Rain will increase in coverage throughout the day before continuing into Thursday when
a low pressure center crosses south Louisiana as a congealed mass of heavy showers and some organized thunderstorms.

• Due to saturated conditions, lower rainfall totals may still lead to minor flooding of urban and poor drainage areas,
as well as cause creeks and bayous to overtop their banks.
• Some thunderstorms may become strong to severe Thursday afternoon and early evening, particularly in south-central
Louisiana parishes. Damaging wind gusts and a brief, isolated tornado will be possible in stronger storms or line segments
that may develop.

Wednesday:

Excessive Rainfall: Up to 1 inch of rainfall with some locally higher amounts. Primarily in northern Texas counties
where there is a Slight Risk (2 out of 4) of excessive rainfall.

Thursday:

Excessive Rainfall: The Slight Risk (2 out of 4) then expands to include most Louisiana parishes as another
1 to 2 inches of rainfall are possible with some locally higher amounts. Stronger storms may have rain rates of
1+inch per hour.

Severe Weather: Portions of lower Acadiana have been included in a Marginal Risk (1 out of 5) of severe
weather Thursday afternoon and evening. As low pressure tracks along the coastline, strong to severe
thunderstorms may be possible over south central Louisiana. Right now, damaging wind gusts are the primary
concern but a brief isolated tornado cannot be ruled out.

CONFIDENCE: Confidence remains the same for excessive rainfall potential. Marginal confidence in severe weather.


---
---
RE-POSTING FROM ST MARY PARISH COUNCIL ON AGING
Beverly Domengeaux
We are still taking applications for Senior Apartments.......this project needs to meet the needs of our Seniors.
Applications and assistance is available at City Hall, Teche Action Clinic, Community Action and any of the
Council on Agings Sites....it is open to all of St, Mary Parish to anyone 55 and over.
---
#COVID19
cases are rising across America as families gather for the holidays.
That's why the White House is making COVID tests available by mail again. Now, every
household can order 4 free tests to be shipped straight to your door.
Visit
COVIDTests.gov
to claim yours.
_______________________________________________________________________________________________________________
DRIVE-THROUGH COVID TESTING BEGINS TUESDAY AT MORGAN CITY WALMART


A COVID-19 drive-through testing site will open on Tuesday, June 23, at the drive-through pharmacy
window of the Walmart Neighborhood Market, 1002 La. 70, Morgan City.
The site is supported by Walmart, Quest Diagnostics, and state and local officials. Testing is available
for adults who meets Centers for Disease Control and state and local guidelines on who should be
tested, including first responders, health care providers and others with symptoms of COVID-19.
Please note, testing is not available inside Walmart stores.
"Walmart is part of the community, and we are proud to help support the expansion of COVID-19
testing in Morgan City during this time," said Tice White, Walmart public affairs director for Louisiana.
"We are grateful to our pharmacists and associates who are supporting these testing sites, and to
Quest Diagnostics and local officials as we work together to open the site and help our community."
Details regarding the testing site:
—Located at the Walmart Neighborhood Market pharmacy drive-through window at 1002 La., 70,
Morgan City.
—The site is open 8-9 a.m. Tuesdays and Thursdays weekly, weather permitting.
—Testing is for adults who meet CDC and state and local guidelines on who should be tested, including
first responders, health care providers and others with symptoms of COVID-19.
—Individuals must be 18 years and older.
—The testing site will require an appointment through Quest's MyQuestTM online portal and app,
www.MyQuestCOVIDTest.com
(link is external), which will screen and schedule appointments for those
individuals that meet medical eligibility for the testing sites.
—Once on site, those being tested will need to wear a mask and stay in their cars for verification of
eligibility criteria, ID check and self-administered test. For the safety of all those on-site, the test
site is not available to those who walk up.
—The site will use a self-administered nasal swab test that will allow those being tested to swab their
own nose onsite while in their vehicles, observed by a trained medical volunteer to ensure the sample
is taken correctly, and drop the sealed sample into a container on their way out of the drive-thru site.
—Quest Diagnostics will handle processing test samples and communicating results to those tested
and applicable departments of health.
—Any questions regarding testing and appointments, please call Quest's dedicated COVID-19 line at
866-448-7719, Monday through Friday, 7 a.m. to 7 p.m. Eastern Daylight Time.
The site will be staffed by Walmart pharmacists and associates.
—While individuals who are tested are awaiting results, please follow CDC guidelines and take steps
to help prevent the virus from spreading to people in your home and community.
For information on how Walmart is supporting COVI9-19 Drive-Thru Testing,
visit
https://corporate.walmart.com/covid19testing
)
---
COVID-19 VACCINATION


https://ldh.la.gov/directory/vaccination
---------------------------------------------------------------------------------


Locations:


Franklin Foundation Hospital (COVID Clinic appointment preferred)
Vaccine: Pfizer





Franklin Foundation Hospital (COVID Clinic appointment preferred)
1097 Northwest Blvd.
Franklin, LA 70538



Get Directions
Franklin Foundation Hospital (COVID Clinic appointment preferred)
Vaccine: Pfizer





Franklin Foundation Hospital (COVID Clinic appointment preferred)
1097 Northwest Blvd.
Franklin, LA 70538



Get Directions
St. Mary Parish Health Unit
01/26/23

8:00am - 4:30pm

Vaccine: Pfizer, Moderna, J & J, Mpox, and Flu



Additional Dates:



01/27/23

8:00am - 4:30pm





St. Mary Parish Health Unit
1200 David Drive
Morgan City, LA 70380



Get Directions
St. Mary Parish Health Unit
01/30/23

8:00am - 4:30pm

Vaccine: Pfizer, Moderna, J & J, Mpox, and Flu



Additional Dates:



01/31/23

8:00am - 4:30pm

02/32/23

8:00am - 4:30pm

02/33/23

8:00am - 4:30pm

02/34/23

8:00am - 4:30pm












https://ldh.la.gov/directory/vaccination

---
ALL VACCINATION LOCATIONS ARE BY APPOINTMENT ONLY. ANYONE ARRIVING WITHOUT
AN APPOINTMENT WILL NOT BE VACCINATED.
St. Mary Walgreens #10975
https://www.walgreens.com/covid19vac
815 Brashear Avenue Morgan City
St. Mary Teche Action Clinic Franklin (337) 940-1943
1115 Weber Street Franklin Leave your name, date of birth and valid phone number
Morgan City Teche Action Clinic
1124 7th Street
Morgan City, LA 70380
(985) 384-2371
Franklin Foundation Hospital Blvd (337)907-6585
1097 Northwest Blvd, Franklin
Leave your name and valid phone number
Ochsner St. Mary
Scheduling update: We appreciate your patience! Ochsner is currently
experiencing higher than normal call volume due to our efforts to roll
out the COVID-19 vaccine and sincerely apologize for any inconvenience.
MyOchsner users can quickly schedule an appointment, communicate
with providers and more through MyOchsner.org. Don't have an account?
Sign up today:
https://my.ochsner.org/prd/signup

And learn more about the COVID-19 vaccine here: ochsner.org/vaccine
---
SECOND HARVEST FOOD BANK
FOOD PANTRY LOCATIONS:
Little Zion Community Outreach
7814 Hwy 182, Franklin
"M/Tu/Th 9:00am - 10:00am
W 11:00am - 3:00pm"
Pilgrim Grove Baptist Church
M/W/F 10:30am - 11:59am
Recreation Center in Siracusaville
Call before you go...
The Purple Lemon
861 Hwy 90 East
Bayou Vista, LA
Thursday 9:30 am
Wanda Hilliard Agency
Email: This e-mail address is being protected from spambots. You need JavaScript enabled to view it
Phone: (512) 786-6269
Mt. Zion Baptist Church
307 2nd Street Franklin, La 70538
---


The United States Army Corp of Engineers is on site at the slide on West Atchafalaya
Basin Levee. They are installing protective measures over the slide area until the water
goes down and they are able to make a permanent repair. This location will be closely
monitored throughout the high-water period and poses no threat to the community.
If you have any questions please call the office at 985.380.5500.

Just a reminder to the public that riding on any levee slope crown or base is a crime and
when caught you will be charged with trespassing to the maximum extent of the law.
The green area represents the only area that motor vehicles are allowed. The areas in
between the red lines are off limits to any type of motorized vehicle. You are allowed
to walk, ride a bicycle or run. Absolutely no vehicles are allowed. We are also asking
the public to stay away from the slide area completely. It is not safe to be walking
around the site. If you are caught on foot near the slide location, you will be charged
with trespassing. This is for your own safety. If you have further questions please call
the office at 985.380.5500. Thank you!
---
---
PUBLIC NOTICE:
St. Mary Parish Government has debris removal crews working along
the roads and streets in the unincorporated areas of the Parish. It is
anticipated that they will make at least two passes along the roads
and streets during the next few weeks in order get all of the debris
from Hurricane Barry removed. Please place the hurricane debris
along the shoulder of the road/street. St. Mary Parish thanks you
for your patience and cooperation in this endeavor. Citizens from
across the parish may also bring their own debris to the West End
Pick-Up Station in Franklin and to the Harold J. 'Baba' Landry
Landfill in Berwick. Regular operating hours are 7:00 a.m. to
4:45 p.m., Monday thru Friday and 7:00 a.m. to 2:45 p.m. on
Saturday and Sunday; however, for the next couple of weeks
these facilities will be open extended hours daily until 7:00 p.m.
. You may call the Pick-Up station to confirm its hours at
337-828-4100, ext. 114 and the Landfill at 985-385-4531.
If you live within the corporate limits of Morgan City, Berwick,
Patterson, Franklin or Baldwin, please contact the respective
city hall for information concerning debris removal within
the municipalities.

---

NOTIFICATION FROM AMERICAN REDCROSS 7/19/19:

The Disaster Assessment teams are in your parish today.
Here is some information that may be helpful:
• As our teams survey the affected areas, this data is being
transmitted to our DA team at HQ, located in Baton Rouge.
We should have information for you regarding numbers/percentage
complete/etc. beginning tomorrow.
• This real time data is used to determine the number of "strike teams"
assigned to St. Mary Parish. These "strike teams" are multi-disciplinary
teams that include members skilled in Casework, Health Services/Mental
Health Services, and Supply Distribution.
• Strike Teams focus will first focus on the destroyed homes and
those with Major Damage. These teams will be able to distribute
emergency supplies, provide critical financial assistance as indicated
and connect families with local resources.
• Should persons call your office in need of help due to the storm,
please ask them to call 1-800-REDCROSS (1-800-733-2767)






PLEASE NOTE ST MARY IS CONSIDERED SOUTH CENTRAL..
WHEN SEVERE WEATHER IS EXPECTED :

PLEASE TIE DOWN LOOSE OBJECTS, SUCH AS: GARBAGE
CANS, PATIO FURNITURE, PLANTS, ETC. MINOR
FLOODING MAY OCCUR ALONG THE COAST CYPREMORT
POINT AND BURNS POINT AREA WITH STRONG SOUTH
WINDS AND HIGH TIDE...

DURING HEAVY RAINS, PLEASE BE MINDFUL
IF A STREET IS FLOO

DED

DO NOT GO THROUGH BARRICADES
TURN AROUND DON'T DROWN
ALSO WAKES MAY PUSH WATER INTO HOMES

























---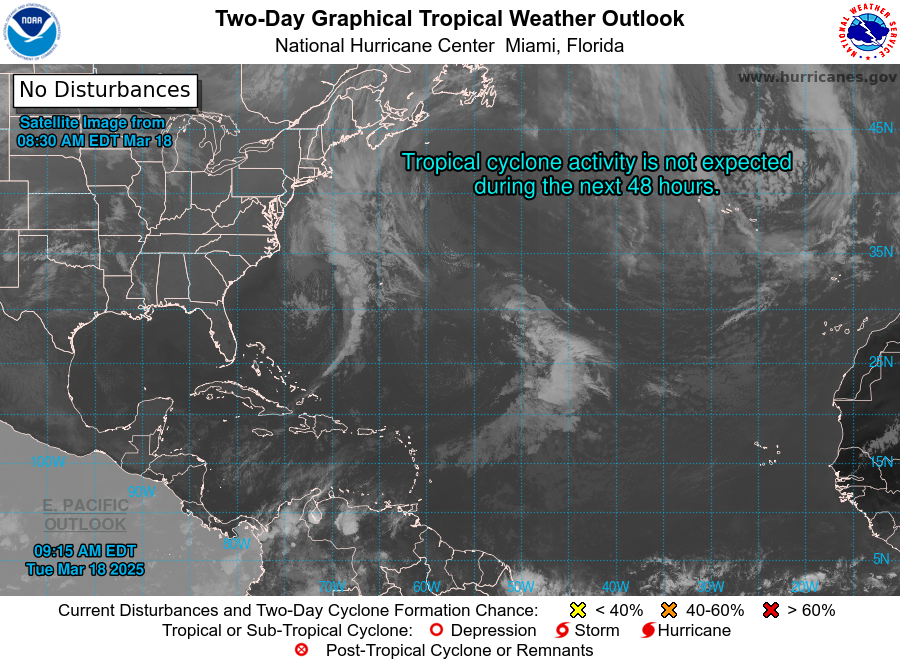 ---
---
ST MARY PARISH HURRICANE GUIDES ARE LOCATED IN THE LOBBY OF THE ST MARY PARISH
COURTHOUSE BUILDING LOBBY OR ROOM 105 OR 107, 1ST FLOOR.
YOU MAY ALSO DOWNLOAD LA GOHSEP HURRICANE GUIDE AT THE FOLLOWING LINK:
https://gohsep.la.gov/evacinfo/Emergency_Guide_v46b_7-1_4p.pdf
FOR
ROAD CLOSURES
PLEASE GOTO THE LINK BELOW:
https://lb.511la.org/lalb/
---
On October 10, 2013: Flood stages at four forecast points along the Atchafalaya River will be changed to better reflect flood impacts along the reaches of the river served by these forecast points.
The National Weather Service will change the river flood criteria at four locations along the Atchafalaya River to better reflect the flood impacts at the following locations: Butte La Rose, Melville, Krotz Springs, and Morgan City.
Morgan City
| | New Criteria | Current Criteria |
| --- | --- | --- |
| Action Stage | 4 Feet | 4 Feet |
| Flood Stage | 6 Feet | 4 Feet |
| Moderate Flood Stage | 7 Feet | 7 Feet |
| Major Flood Stage | 12 Feet | 12 Feet |
These changes in the flood criteria will allow emergency managers in Avoyelles, St. Mary,St. Martin, St. Landry, and Iberia parishes to better serve the communities that would
be impacted by flooding. These flood criteria reflect input from the leaders of these parishes,
along with first responders, and citizens.
Important:
These changes will not affect flood insurance maps or flood insurance rates for these locations. This will only affect the watch and warning criteria at this locations .
---
Have you developed your disaster plan? Start today. You never know when the unexpected will happen. Be prepared; develop your emergency kit!
Ready.gov
- FEMA Federal Emergency Management Agency
Louisiana Governor's Office of Homeland Security and Emergency Preparedness
---
Go to this link for St Mary Parish School updates:
https://www.stmaryk12.net
---
The ALERT FM app is now available for iPhone and Android devices.
Below are the links that go directly to the ALERT FM app.
iOS:
https://imap.tv/2k
Android:
goo.gl/qwQyU
---
River Stages
National Weather Service


CURRENT RADAR FROM THE US NATIONAL WEATHER SERVICE LAKE CHARLES

---
WEEKLY WEATHER UPDATE FROM US NWS LAKE CHARLES 1.26.2023


Weekly Webinar For Thursday
01/26/2023
SUMMARY:
•
After a cool end to the week, a warming trend begins Saturday, with temperatures
remaining 5 to 10 degrees above normal through much of next week.
•
Isolated showers begin to return late Saturday, followed by more substantial rain
chances on Sunday as our next low pressure system arrives.
•
An prolonged period of wet weather will then persist through the remainder of the
forecast period, with daily isolated to scattered showers expected.
Resources
$1·

NWS Lake Charles Webpage: www.weather.gov/lakecharles
$1·
Online Severe Weather Reporting:
stormReport
According to The American Red Cross, the internet - including online news sites and social media platforms - is the third most popular way for Americans to gather emergency information and let their loved ones know they are safe.
Through the use of everyday technology, individuals, families, responders and organizations can successfully prepare for, adapt to and recover from disruptions brought on by emergencies and/or disasters. With effective planning, it is possible to take advantage of technology before, during and after a crisis to communicate with loved ones and manage your financial affairs.
FEMA Text Messages
Use your cell phone's text messaging capability to receive text message updates from FEMA (standard message and data rates apply).
Here are basic commands to get started:
To signup to receive monthly preparedness tips: text PREPARE to 43362 (4FEMA)
To unsubscribe (at any time): text STOP to 43362 (4FEMA)
PLEASE CLICK ON THE LINK BELOW:
St . Mary Parish's
Emergency Notification
System


https://public.coderedweb.com/CNE/EE6068DD11C4
Link to register your cell phones and email ONLY!!


PLEASE NOTE:

HOME AND OFFICE LANDLINE PHONES ARE ALREADY REGISTERED FOR CODE RED ALERT SYSTEM!!!


---